→ Celebrating with 2 evening performances on 14 & 15 June 2013 at New York Live Arts, 7:30pm. 
SPECIAL EVENTS
Open Studio Rehearsal
Join Makeda Thomas and company on Wednesday, 12 June 2013 for a special open rehearsal for the 10th Anniversary performances. FREE. Limited Seating. *A live stream will be available at this webpage from 5-6pm on Wednesday, 12 June.
→  RSVP to info@makedathomas.org.
---
Pre-performance Artist Talk with Thomas F. DeFrantz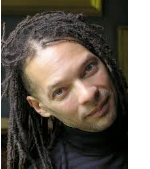 Noted dance scholar Thomas F. DeFrantz (author of Dancing Many Drums: Excavations in African American Dance and Dancing Revelations: Alvin Ailey's Embodiment of African American Culture and professor at Duke University) will lead the audience in a conversation with Makeda Thomas. Reflections on past work and insight on new work. Friday, 14 June at 7pm.
→ Support our 10th Anniversary Season
→ Read the 10th Anniversary Season PRESS RELEASE
---
Join us for a special 10th Anniversary Dinner at SALA ONE NINE
Saturday, 15 June at 10pm
---
Makeda Thomas is a sponsored project of Fractured Atlas, a non‐profit arts service organization. Contributions for the charitable purposes of Makeda Thomas must be made payable to "Fractured Atlas" only and are tax‐deductible to the extent permitted by law.
→  Make a tax-deductible online donation now.
→  Make a Major Gift of $1,000 or more. Please contact us.
→ If you wish to make a donation in kind (equipment or services), please email info@makedathomas.org.  
Thank You!